Thursday, November 8, 2012
The 2012 DCRB Communications Survey closes on Friday, November 16.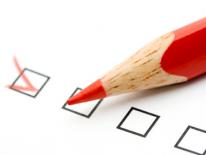 The District of Columbia Retirement Board (DCRB) launched a communications survey in late August of 2012 to gather feedback from members of the District of Columbia Police Officers and Firefighters' Retirement Plan and the District of Columbia Teachers' Retirement Plan ("the Plans"). DCRB communicates with members of its Plans through newsletters, its website, various mailings, and printed Plan materials. Member feedback on these forms of communication is greatly appreciated as DCRB re-evaluates its communications strategy. The survey has been extended and now closes on Friday, November 16, 2012.
Take the survey by clicking here or click through the link on the right-hand side of DCRB's homepage.