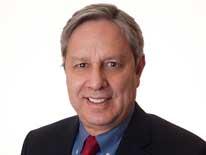 Joseph M. Bress is a Council-appointed Trustee to the District of Columbia Retirement Board of Trustees. Mr. Bress is a member of the Board's Investment Committee and Vice Chair of the Audit and Operations Committees. He was first appointed to the DC Retirement Board in January 2009, and he served several terms at Chair of the Board.
Mr. Bress recently retired from a position as the Vice President of Labor Relations for the National Railroad Passenger Corporation (Amtrak). Prior to Amtrak, he was appointed head of the Governor's Office of Employee Relations, by former New York State Governor Mario M. Cuomo. The office was responsible for labor relations and human resources policies for over 200,000 New York state employees.
When the New York State Ethics Commission was first created in 1988, Mr. Bress was the first Executive Director. During the period of 1990 to 1995, he served as Chair of the Commission, which implemented the Ethics in Government Act in New York.
He has held other positions in New York State Government, including General Counsel to the Governor's Office of Employee Relations, Member and Chair of the New York State Deferred Compensation Board, and Associate Counsel for the State University of New York.
Mr. Bress is a graduate of both Binghamton University and Buffalo Law School, and he currently resides in Washington, DC.
His current term expires on January 27, 2024.