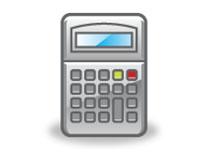 Use Our Calculator to Estimate Your Retirement Benefits
The District of Columbia Retirement Board (DCRB) is pleased to offer a retirement benefit calculator to Plan members to aid in estimating retirement benefits. This basic tool allows members to enter their own data, identify a projected retirement date, and receive an estimated benefit based on the data that has been entered.
Please note: The calculator is intended to give you a general estimate of your pension benefit based on the data you have entered. Since your benefit at retirement will be based on your actual salary and service information, that benefit may be smaller or larger than your estimate.
If you have further questions, please contact DCRB Member Services at the number below, or call the Member Services toll-free number at 1(866) 456-3272.